Foundation 2
A Ahmad (AAhmad) on: Foundation 2
This week children brought in their favourite stories, we discussed their story, including their favourite parts and favourite characters. On Friday enjoyed coming to school dressed as their favourite characters, and making a new front cover for their favourite story.

In maths we have been looking at teen numbers, and using numicon and tens frames to help us with this. Children have enjoyed writing teen numbers using the number rhymes that were given to all parents on parents evening.

In circle time this week, children had an opportunity to write a wish. Before doing this, we discussed what a wish was and children gave some examples of what they would like to wish for. We then wrote/drew these on to little fish and put them up in a big wish tank.

On Tuesday, it was Pancake Day! We decorated pancakes to take home. We also discussed the history behind Pancake Day.
---
A Ahmad (AAhmad) on: Foundation 2
This week is Multicultural week! So to focus on different cultures the gingerbread man that ran away has been sending us postcards from countries all over the world! Each day children have received a postcard from a different country and we then discussed the cultures food, and customs of these countries and looked at these countries on the world map. The gingerbread man visited 4 countries this week these were; France, China, Romania, and Russia. Children came in looking forward to the postcards! Children loved creating a collage of a gingerbread man or lady using a wide range of materials.

We have also been learning about the Chinese new year, and read a story about Goldy Luck and the 3 pandas similar to a familiar favourite Goldliocks and the three bears. In circle time we have revisited the story 'Have you Filled your Bucket', and children drew a picture of what fills their bucket.

For maths this week we have been learning about our lefts and rights, children have enjoyed this as we have followed actions to various songs; including the Cha Cha slide! Children really enjoyed learning left and right this week.
---
A Ahmad (AAhmad) on: Foundation 2
This week our talk for writing focus story has changed to The Gingerbread man! This week children have been involved in various activities based around the story. On Monday children made their very own gingerbread biscuits, and decorated them. However whilst they were being baked by an adult, some of the gingerbread men escaped! Luckily we were able to check on our CCTV cameras to see what had happened. View on website- Foundation 2.
Children then had a go a writing and designing wanted posters ready to put around the school and Bedgrove!
During choosing time some children had a go at making traps to catch the gingerbread men. All children were actively searching for gingerbread during free flow. Children also made gingerbread man food out of sand, and were crumbing the food around the outdoor area to entice the gingerbread men with food! Children were also building walls to with holes in them to spy on the gingerbread men.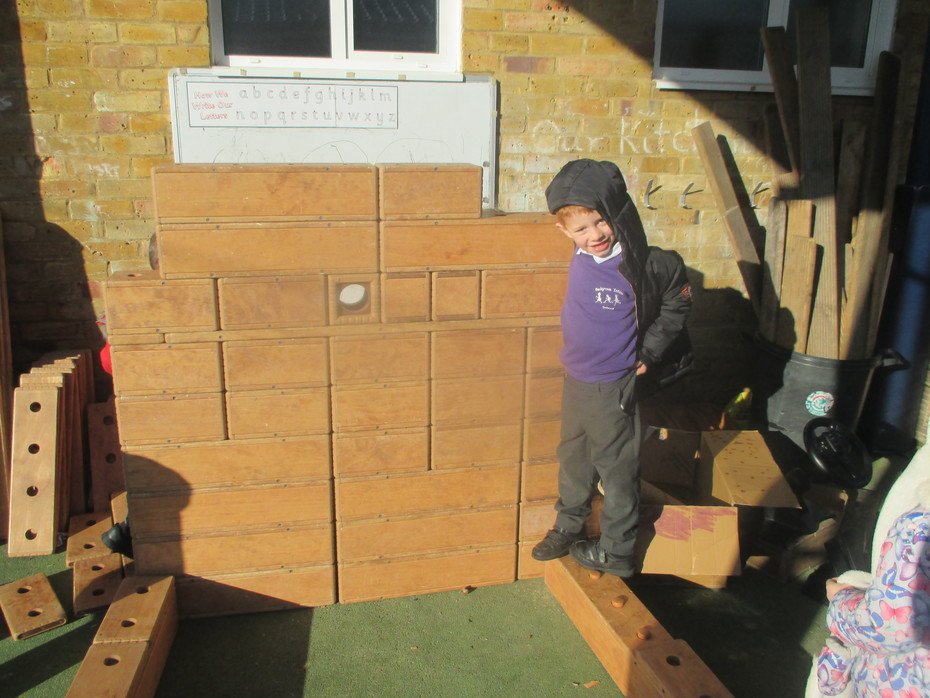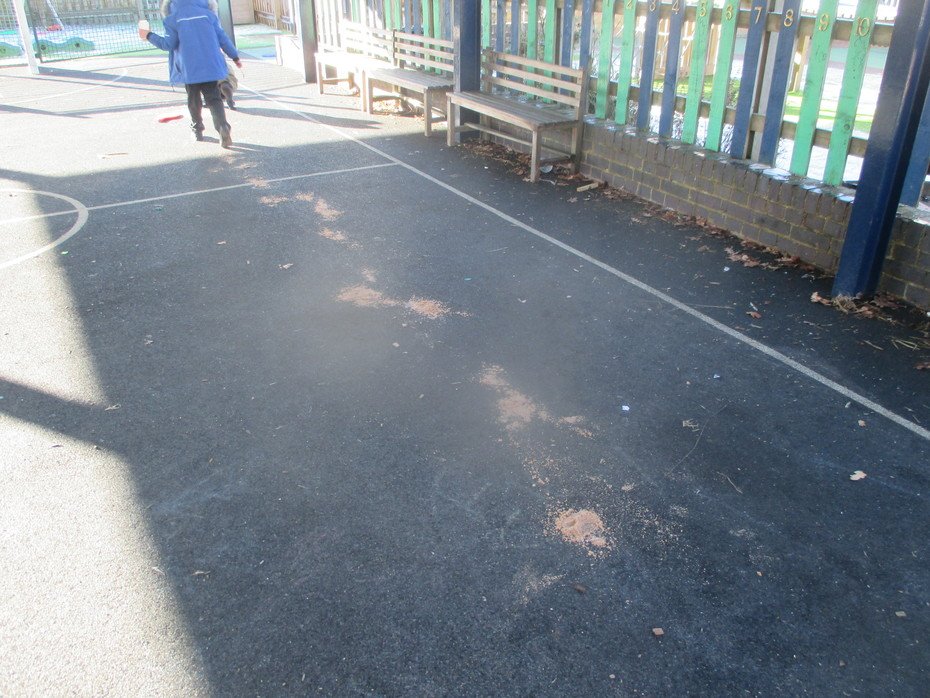 In maths this week we have been learning about weight. We used weighing scales to discuss what objects were heavy and what objects were light.
In circle time we have been thinking about how to answer a variety of questions.
---
F2 Blog
V Alford (admin) on: F2 Blog
Children have come back refreshed and relaxed, and are generally well behaved and are embracing school life. We have started to do sessions on Talk for Writing. This is where children will focus on a story for a period of time, and activities planned will be based around the story. This week we have been reading the story 'We're going on a bear hunt'. Children have had a walk to the Year 1 Garden and compared the environments with the scenes from the story. We have also been making big fluffy ears just like the bear from the story! Children have also been writing descriptive words/ sentences for the bear. In maths we have been adding and combining groups. Children have also revisited the story 'Silly Billy' this is to reinforce how important it is for children to share their worries with peers/ adults. We have split children into new phonics groups and children have started going to these this week.
---
Foundation 2
The Gingerbread man CCTV clip
During Foundation 2, the children will progress through the Early Years Foundation Stage which is accessed through both indoor and outdoor learning. We are extremely fortunate to have a brand new outdoor classroom, which the children can freely access throughout the day, both through adult led and child initiated activities. The children will learn the skills which will then be enhanced through play, exploration and investigation of the world around them.
Each area of learning and development must be implemented through planned, purposeful play and through a mix of adult-led and child-initiated activity. Play is essential for children's development, building their confidence as they learn to explore, to think about problems, and to communicate and socialise with others. Children learn by leading their own play, and by taking part in play which is guided by adults. There is an ongoing judgement to be made by practitioners about the balance between activities led by children, and activities led or guided by adults. Practitioners must respond to each child's emerging needs and interests, guiding their development through warm, positive and effective interaction. As children grow older, and as their development allows, it is expected that the balance will gradually shift towards more activities led by adults, to help children prepare for more formal learning, ready for Year 1. (Statutory framework for the EYFS)
Games to play with your children
Handwriting and Number Formation