Year 1 Blog
S Perrottet (sperrottet) on: Year 1 Blog
Since the beginning of this term we have been discovering dinosaurs!
Over the Christmas holidays some strange things had been happening around the school while we wasn't here! When we came back to school, the first thing we found was a very big poo that had been left in our playground! We wasn't sure who it belonged to, so we created a mind map of ideas on who could have left it there.
We were then shown a video that was captured on our CCTV, it was of a huge T-Rex stomping through our playground, we couldn't believe it!
We then wrote a recount of our findings, designed a trap for if it returned and grew seeds for food to help lure it back to the school.
We created alliteration poems and pictures of dinosaur bones. We went on the internet to research facts about all the different dinosaurs and learnt about Mary Anning, the paleontologist whose discoveries were some of the most significant geological finds of all time.
We have been told a visitor is coming in to see us next week, we wonder who it will be...
IMG_4162.mp4 (Dinosaur Visit caught on CCTV)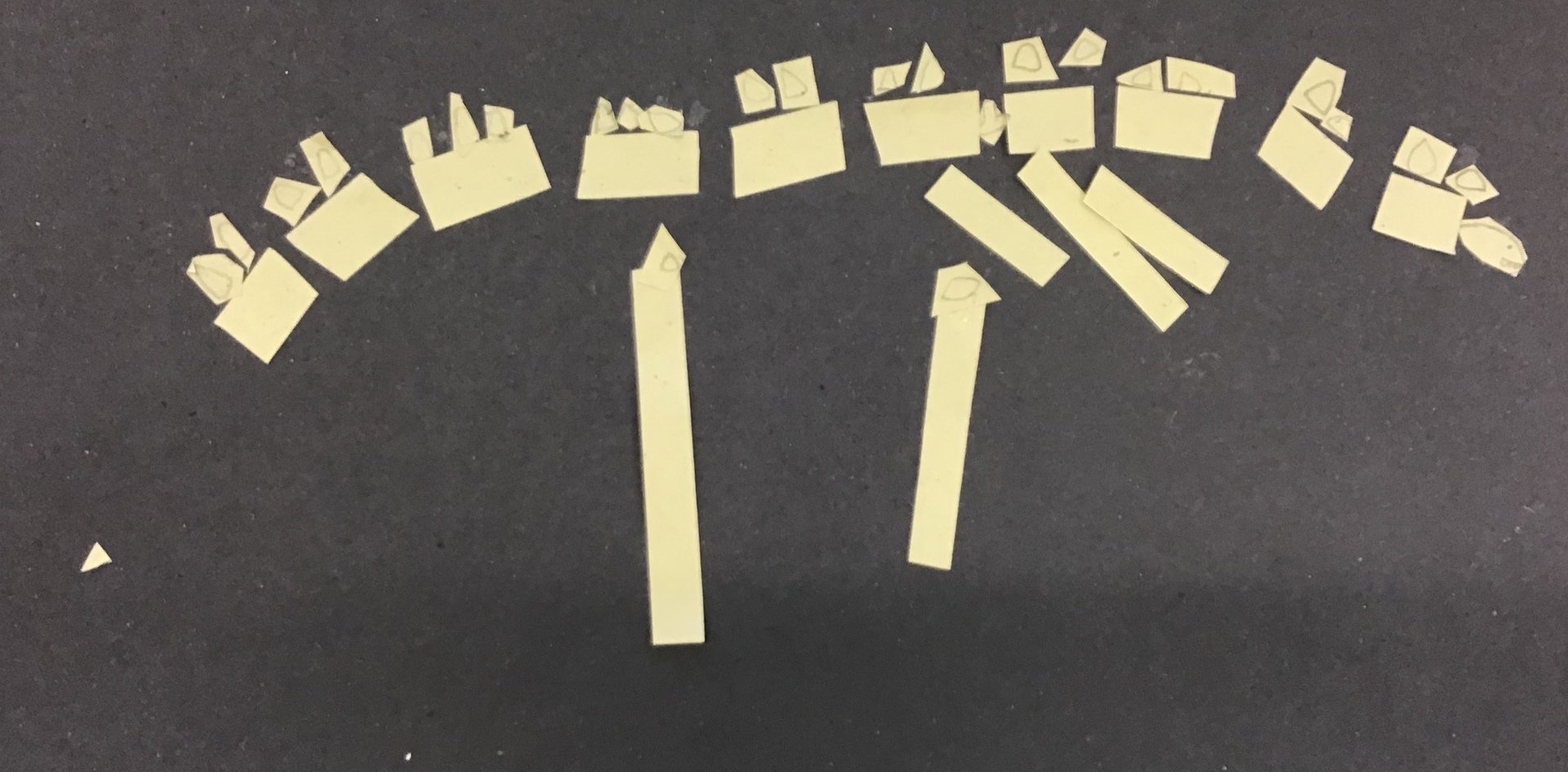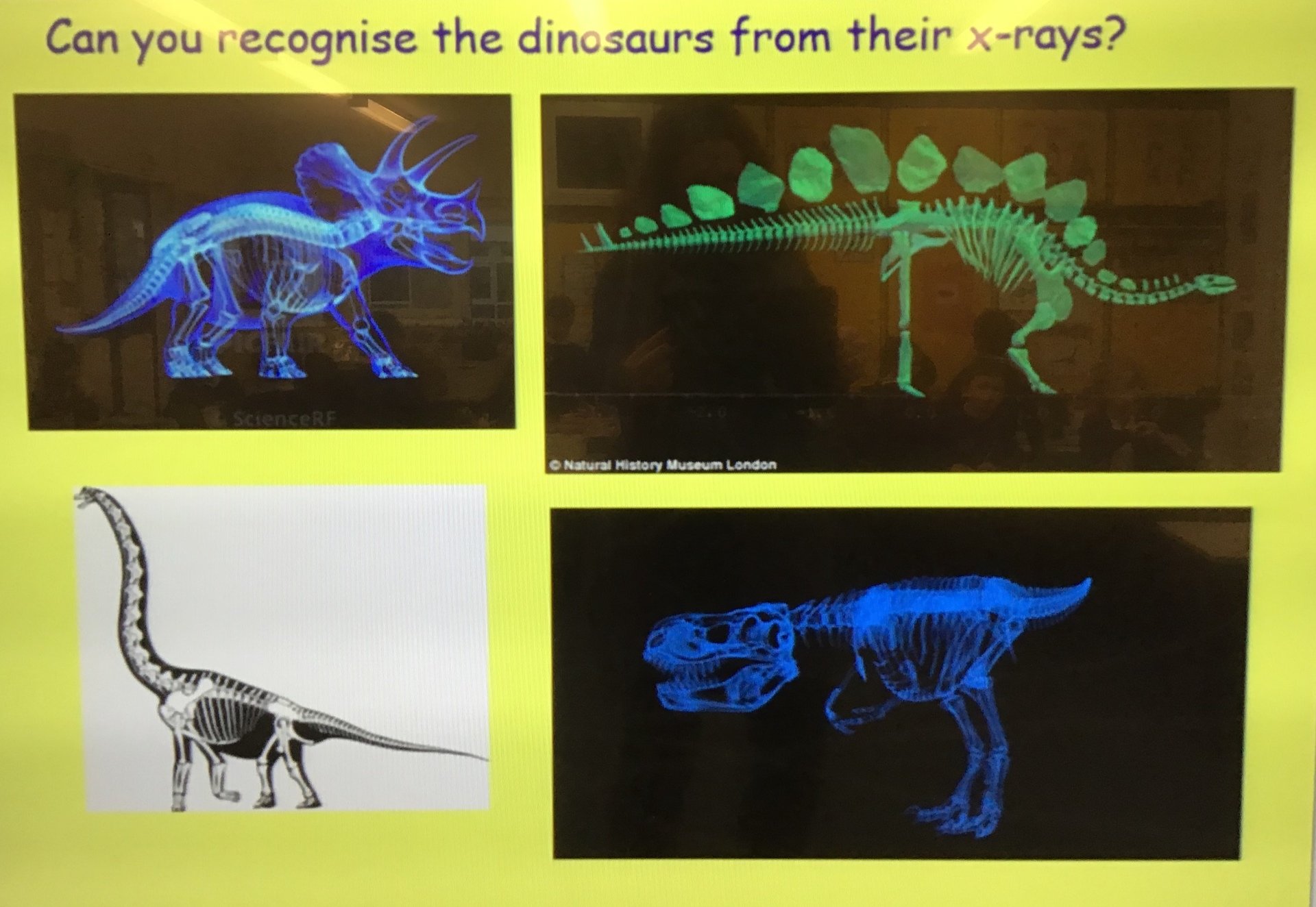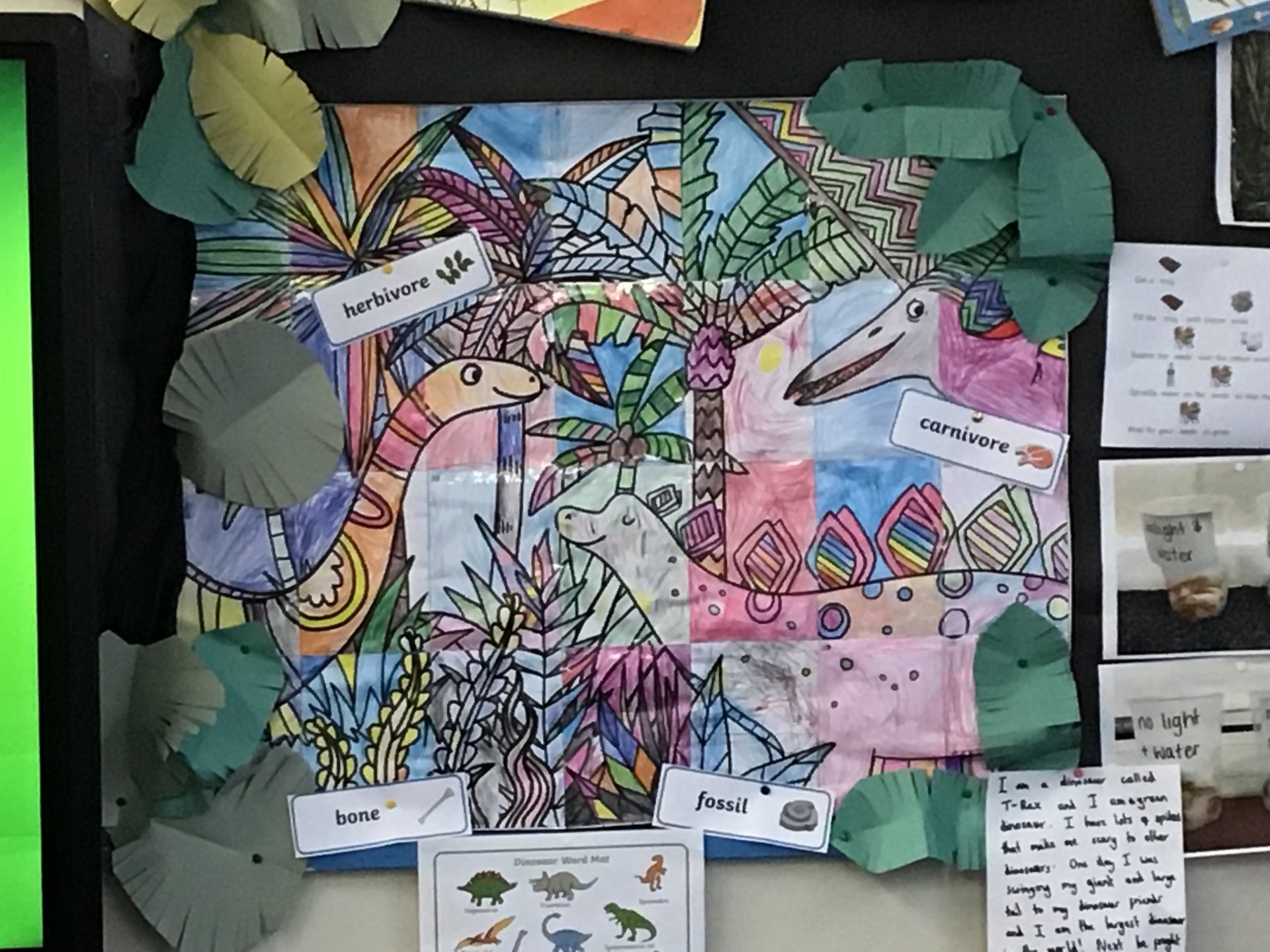 ---
S Perrottet (sperrottet) on: Year 1 Blog
This week we have been winding down ready for this Christmas break.
The Year 1 children performed two amazing Christmas performances to the story 'Harvey Slumfenburger's Christmas Present' at the beginning of this week. They blew us all away with their amazing show. The narrators, actors, dancers and singers did so well and their grown up should be very proud of them. Well done to everyone involved!
The children have also been creating yearly calendars and completing Christmas activity craft packs, which they took home today.
We hope you all have a wonderful Christmas and a very Happy New Year.
We shall be back again in the new year! See you then...
---
S Perrottet (sperrottet) on: Year 1 Blog
This week we have introduced the children to the story 'Harvey Slumfenburgers Christmas Present'. We are going to be adapting this story for our Year 1 Christmas Play at the end of December and the children have been enjoying getting to know the story.
The story is about a young boy named Harvey Slumfenburger whose family are too poor to buy presents at Christmas. After Father Christmas delivers all the presents to the children across the world, he returns home and then realises that he still has one present left in his sack, it's Harvey Slumfenburgers! His reindeers are too tired and poorly to take Father Christmas back out again, so he decides to make the long journey on his own to make sure he delivers the present. It is not an easy journey, but he finally makes it in time and puts the gift inside Harvey Slumfenburgers stocking. When Harvey wakes up, he is very happy to find a present at the end of his bed.
We then introduced the children to the word 'empathy' and asked them to think about how Harvey would have felt if he woke up on Christmas Day with no present at the end of his bed?
We also had a think about how hard the journey was for Father Christmas and we painted a watercolour picture of 'Roly Poly Mountain' which he had to climb.
The children had the opportunity to design the present that Father Christmas had left for Harvey, then again we recalled our last empathy lesson, but this time had to think about how Harvey would have felt when he opened his present to find the gift they had designed for him inside!
We finished off the week by writing letters to Father Christmas from Harvey Slumfenburger, thanking him for the lovely present he received and how he felt about his gift on Christmas Day.
Let the Christmas Play rehearsals commence...!
---
Latest News
Year 1
Take a look at what we have been up to last term. We have been extremely busy!

Last week the children had a wonderful time exploring the story book Supertato.

1HP and 1M

1A and 1P
Further Articles »
| Name | |
| --- | --- |
| Phonics session with parents.notebook | Download |
| Objective Evening Presentation 2018.pdf | Download |
| English Appendix 1 Spelling.pdf | Download |
| Supporting your child with Maths – Year 1 (Updated Sept 2014).pdf | Download |
| Supporting your child with Literacy – Year 1 (Updated Sept 2014).pdf | Download |
| Year 1 overview 2017-18.pdf | Download |
| National Curriculum Objectives English Year 1.pdf | Download |
Showing 1-7 of 7
Year 1
Home Learning