Week starting 23/06/19
Posted: Jun 26, 2019 by: G Read (gread) on: Year 2
We have had a very exciting week, the weather has been wonderful, we have rehearsed our school play and are finishing our long re-write of George's Marvellous Medicine with our own characters!
Today we created some art work that will be sold at the summer fayre! Using watercolour paints, (purchased for the school by our wonderful, hardworking PTA) we have made paintings and cards which will be at a special students stall!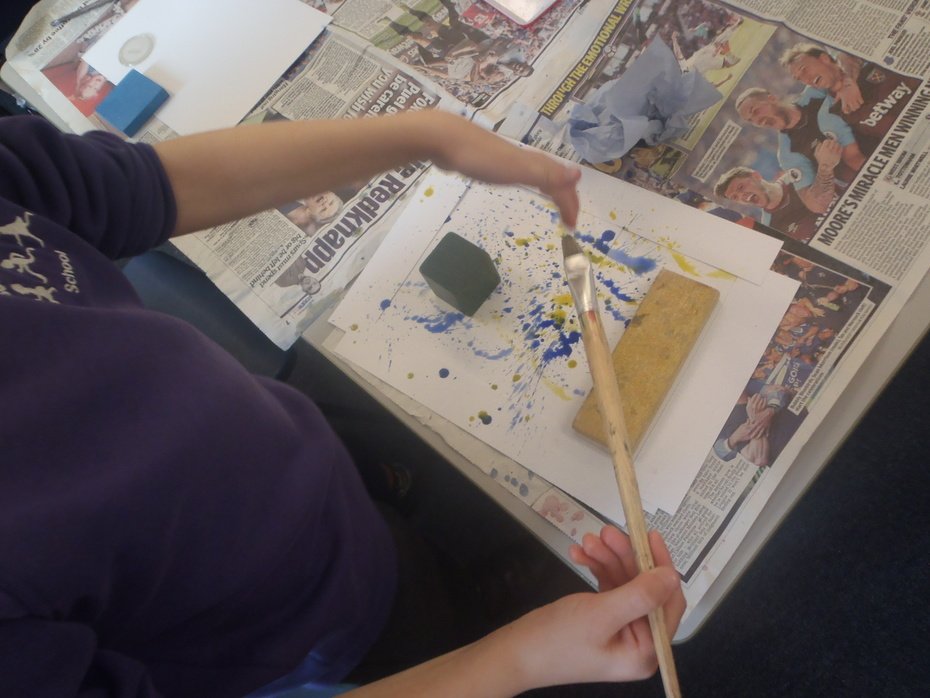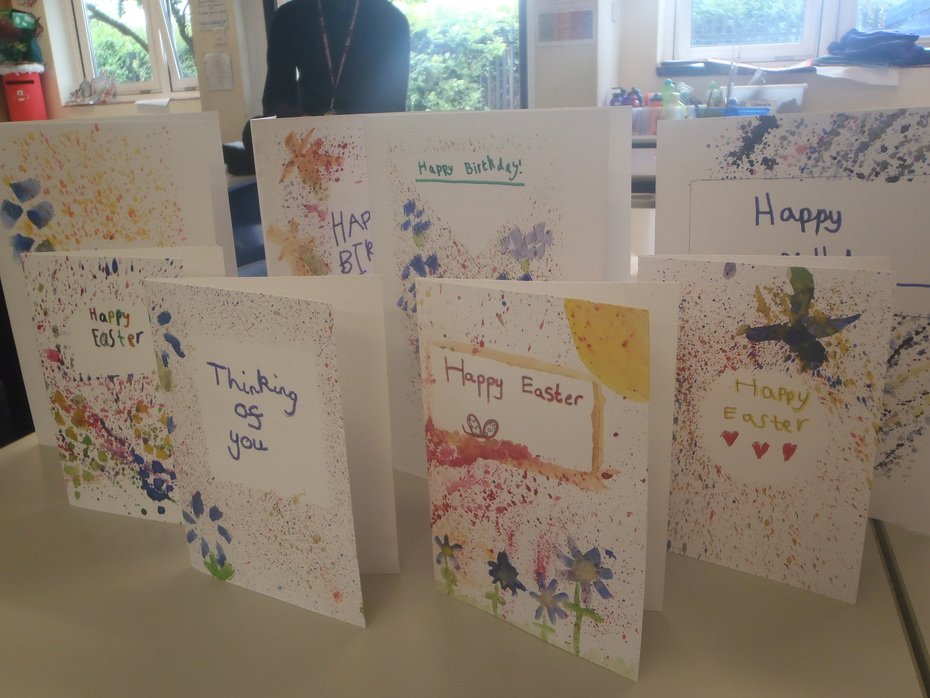 Latest News
Year 2
6.7.2018

2.7.2018

18.4.2018
Further Articles »
Year 2
Our Year 2's have had an excellent start to the year, exploring Fairy Tales in Epic (English and Topic combined!) with stories like Hansel and Gretel that led them on an adventure through the woods, and Billy Goats Gruff which saw them build their own bridges.
In Autumn our Topic, "P-P-P-Pick up a Penguin" really took off, helping us explore Antarctica and think like a penguin. We've drawn and written our own stories, making our own clay igloos and penguin friends.
In Spring, our "Fearsome Fires" Topic started with dangerous dragon stories, even making dragon eggs, and moved through to facts about English history. We have also looked at how 3D shapes are made!
We have really enjoyed our Topic "Butterfly Bedlam!" since we had REAL caterpillars living at school, we measured their rapid growth and have today released them as butterflies! We have introduced some new vocabulary surrounding these delicate creatures.
We are currently looking at the works of Roald Dahl and are exploring his stories, poems and creative writing in an attempt to produce wonderful, exciting, unique writing of our own.
Our Values shine brightly in every classroom and our walls reflect the hard work we have done so far!
| Name | |
| --- | --- |
| Parents Objective Meeting Year 2 2018.pdf | Download |
| 2017 to 2018 teacher assessment frameworks at the end of key stage 1.pdf | Download |
| Information for parents - 2016 NCT results at the end of key stage 1 03062016 2 PDFA.pdf | Download |
| Year 2 Common Exception Words.pdf | Download |
| Year 2 Literacy Overview.pdf | Download |
| Useful Questions for reading with your child, non-fiction.pdf | Download |
| Useful Questions for reading with your child, fiction.pdf | Download |
Showing 1-7 of 7